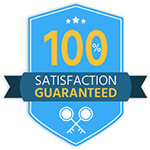 Anytime Locksmiths Wimbledon is your best option when you have an emergency lock problem. We have assembled a team of experienced technicians and experts who will offer you professional service when you need it most at any time of the day. When you feel unsafe due to locking yourself out, a lost key, a broken lock, or any other unpleasant situation that unsettles you, our London emergency locksmith professionals are available 24/7, every day of the year to help.
We provide reliable and fast 24-hour emergency locksmith services throughout Greater London and its environs. Our skilled locksmiths can arrive at your location in less than 30 minutes in any part of Greater London for your emergency. We just need your address, an explanation of the emergency, and an explanation of what you need. We'll take care of the rest!
When you are in a situation where only a locksmith can help you solve the problem, call for assistance right away. With the resources necessary to handle any lockout, we can deal with the most challenging situations.
Fast Response Home Locksmiths
We offer the fastest response emergency residential locksmith services in London. People who lose or have their keys stolen or those who accidentally lock their keys inside their homes or vehicles are the most common emergency calls we receive. These people were caught off guard by their emergency locksmith situation since they didn't anticipate it. Because of these sets of individuals, we offer emergency locksmith services that include;
Home Lockouts
Lost house key
Safe opening house and office lockouts
Car Lockouts
Broken Lock repairs
Burglary repairs
Jammed ignition key extraction
Lock replacements
In case of an emergency locksmith need, day or night, we are always available to help. We have a team of local emergency locksmiths in London's suburbs and its surrounding areas. Additionally, all of our locksmiths are equipped with a wide variety of locksmith tools, so they can handle almost any kind of emergency.
Office Lockout Emergencies
We will send our nearest mobile locksmith within 30 minutes and can fix your commercial locksmith problem on-site when you call our 24-hour hotline. We provide fast response times as well as friendly, professional service when you are locked out of your office building. Our team will open your door without causing damage.
Regain Security After Burglary
Being locked out is bad enough, but finding out you've been burgled is even worse. Your locks were picked, a door was forced open, or someone discovered an entryway that could be exploited. Regardless of the situation, our 24-hour locksmiths are always available to assist you. Rekeying your locks or installing new ones is one of the services we provide.
A major entry point for burglars into homes is through faulty garage door locks, which can be changed or repaired. As well as assessing your situation, we'll recommend ways to prevent your home from being broken into in the future.
Auto Locksmith
During the past two decades, auto manufacturers have put in place many new safety features that make our automobiles much safer. Nevertheless, they have made things more complex. To resolve your particular issue, having a professional automotive locksmith on your side is essential. With our auto locksmiths' various tools and technical know-how, you'll never get into a jam again.
When you are locked out, we can help you get into your car again without causing any damage. Your request will be handled quickly, professionally, and with minimal delay. We provide 24-hour locksmith services at a reasonable cost, so you don't have to break the bank.
In a Jam? Call Now!
Anytime Locksmiths Wimbledon offers more than just fast, expert, and friendly service. All of our staff members are licensed, so you can trust that they will do an excellent job. We are the best emergency locksmiths on the market, so give us a call today.